2016 ORR!! Black Business Month Golf Sponsorship Opportunities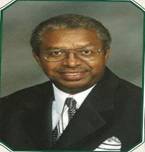 Dear Friend,
As we March to March for Black Business Month, plans are currently underway for the 6th Annual Black Business Month Golf Tournament. This year, the tournament will be played at Wolf Creek Golf Club, located at 3000 Union Rd, Atlanta, GA 30331 on Saturday, March 26, 2016 at 12:00 Noon sharp.
This year's event will be an upscale outing complete with a family atmosphere designed to maximize your enjoyment and golfing experience at a course with excellent conditions and unparalleled beauty. Our event will include:
• 18 holes of golf at an exclusive private golf club
• Professional golf assistance before start of play
• Premium hole-in-one-car provided by Designated Sponsor
• Door prizes/Kids' activities
• Awards Ceremony/Dinner
Details of the Tournament
In addition to providing an enjoyable golf experience, The Overground RR!! (ORR!!) is committed to advancing the economic position of the Black community by providing affordable, creative marketing and networking opportunities to Black businesses, churches and community organizations. In keeping with our mission, this event will provide an opportunity to network with local movers and shakers including business owners, corporate decision makers, church leaders and community organizers. Our membership is comprised of over 146 businesses, 100 churches, and 60 community organizations. Proceeds generated from our golf tournament will make it possible for The ORR!! to continue serving our community and members through networking events, health fairs, educational workshops and publishing our award-winning Conductor Newspaper.
Format
Four-person team, best ball scramble competition
Awards
Prizes will be awarded to the top four low net scoring teams. Individual prizes will also be awarded for: longest drive and closest to the pin for men and women.
Sponsorship Opportunities
The Trainmaster/Title Exclusive Sponsor ($5,000):
• Eight player slots
• Recognition at the Awards Ceremony/Dinner
• Logo on golf banner sign
• Two exclusive hole signs
• One full page ad in The Conductor Newspaper
• One web banner ad (includes company logo and link)
The Conductor Sponsor ($2,500):
• Four player slots
• Logo on golf banner sign
• One exclusive hole sign
• One half page ad in The Conductor Newspaper
• One web banner ad (includes company logo and link)
The Engineer Sponsor ($1,000):
• Two player slots
• Logo on golf banner sign
• One hole sign
• One Qtr. page ad in The Conductor Newspaper
• One web banner ad (includes company logo and link)
The Foreman Sponsor ($500):
• One player slot
• Logo on golf banner sign
• One hole sign
• One web banner ad (includes company logo and link)
Hole Sign Sponsorship (Individuals, Corporate Businesses & Churches): ($200):
• Posted on Tee/Green of purchaser's choice
Yours in the Movement,
Rev. Timothy McDonald III
First Iconion Baptist Church
General Coordinating Convener